We were delighted to play host to Aileen Campbell - Cabinet Secretary for Communities and Local Government as she paid a visit to East Lothian. She spent just over an hour onsite, touring the gardens and the work being carried out at the historic Black Bull Close...
read more

Stenton Flower Show will be held in Stenton Village Hall on Saturday 7th September. Doors will be open at 2:30pm with the opening ceremony at 3pm. The show will close at 4:30pm. All entries are from the Stenton,  Spott and Whittingehame parishes and from Biel Estate....

As mentioned in the 'Stop Press: Robert Burcher's Visit to Dunbar' article in the Spring 2019 Newsletter, Robert – a Muir enthusiast from Meaford, Canada - has very kindly offered to give an illustrated talk about the "Canadian John Muir" when he visits Dunbar. This...

Learn a little of what it is like to live with dementia, so you can be supportive to people you know through your family, community or work. Presentation and discussion with Dementia Advisor Michael Huddleston, from Alzheimer Scotland. WHEN?-Thursday 19th September ...

The Climate Emergency and Me Sustaining Dunbar Annual Members Meeting (AGM) 7pm Tuesday 3rd September Belhaven Church Hall 6.30pm Doors Open 7pm Bread and soup and more 7.30pm Annual report and presentation 8pm The Climate Emergency and Me How can we face up to the...

7pm, Sunday, August 18th Our Lady of the Waves R.C. Church Hall, Westgate, Dunbar Tickets*, £8 Friends of John Muir's Birthplace is proud to host the Dunbar premiere of a new feature documentary on John Muir. Independent filmmaker Michael M. Conti will attend the...

Notice of Extraordinary General Meeting Wednesday, 14thAugust at 6:45pm for 7:00pm John Muir's Birthplace, 126 High Street, Dunbar Agenda (i) Welcome and Introduction (ii) Motion: Waiving of membership dues Current members will vote on the motion to waive membership...

NOW.MOVED TO GIBB ROOM, BLEACHINGFIELD AT 2.30PM DUE TO INCLEMENT WEATHER! The Three Craws discuss light and the strange things that can happen with it. They fly from their roost on Edinburgh Castle wall to Dunbar to investigate why it is called Sunny Dunny. They are...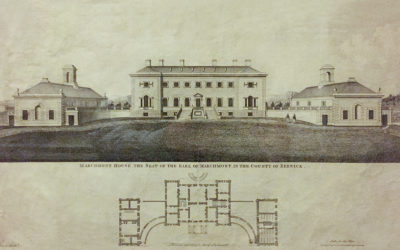 The July outing of the Society saw members visit Marchmont House near Greenlaw in the Scottish Borders. The house is one of Scotland's finest country mansions. It is an imposing Grade A listed Palladian masterpiece built in 1750 by Sir Hugh Hume- Campbell, 3rd Earl of...