Do you want your news to appear here?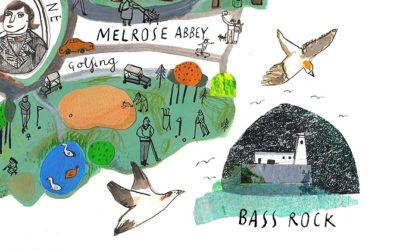 Since 2010 we have provided free webspace for all kinds of locally based projects. OurLocality is open to anyone, to organisations, clubs, societies and individuals. The free offering has been available on a DIY basis with free assistance for unfunded projects or...
read more
Who is OurLocality? 100% Community Owned
What is the OurLocality difference? We are 100% Advert & Pop Up Free
Where is OurLocality? East Lothian

Tyninghame Village Hall AGM Friday 5th June at 19:30pm Joining details on request from tyningamevillagehall@gmail.com Please join us for our first virtual AGM. This is an opportunity to hear the latest update and join in with the discussion of the future plans for...

It would be a shame not to mark this year's Civic Week and the 650th anniversary of the Royal Charter in some way, so we are launching a competition for the whole town! With lockdown likely to continue for a while and bored youngsters with little to do get the whole...

Turn your garden or your living room into your own personal basecamp this weekend and stream some of the quality festival entertainment right onto your screen. The best part – all proceeds go to supporting the NHS Charities. Every "camping fee" donation of £2 (or more...

East Lammermuir Community Council are funding a series of ONLINE health and wellbeing classes to support our community. From the week beginning Monday 11th May, and for 3 weeks, Caroline Foster and Jill Sandford from Spott will offer yoga and pilates classes entirely...

The next meeting of the Community Association committee is at 19:30 on 08 April 2020.  This will be a online meeting.

In light of current health concerns and developments surrounding the Coronavirus, Stenton Footlights production of 'A Bunch of Amateurs' scheduled for 25th to 28th March in Stenton Village Hall has been cancelled. Stenton Footlights apologise for any inconvenience...

Lynda Hutton, Education Officer with Stirling University's Dementia Services Development Centre, held the first of two workshops for Dunbar Dementia Carers Support Group members, who were joined for the session by volunteers from North Berwick Day Centre and...

In light of the ongoing developments resulting from the Coronavirus, the health talk due to take place on Wednesday 25th March in Dunbar Medical Centre has been cancelled until further notice. email: dunbarppg@hotmail.com if you require further information

Book your tickets NOW for Stenton Footlights  production of the comedy play 'A Bunch of Amateurs' by Ian Hislop & Nick Newman. Dates: Wednesday 25th to Saturday 28th March Venue: Stenton Village Hall Time: 7:30pm Tickets: £10 Call Janette MacDonald on 01368 850665...

Our Wednesday group had a fun morning at Fingers & Thumbs, North Berwick when everyone enjoyed painting mugs.  After firing, the mugs were distributed at yet another lovely meeting held at The Backlands gardens, Dunbar.