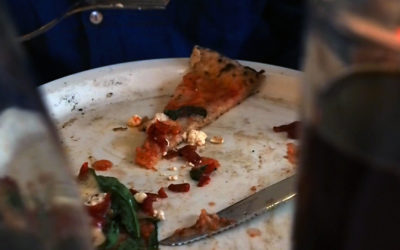 Since last summer a number of ourlocality website owners have opted to pay a monthly or annual sub for the service. In part this was a response to continuing requests for ongoing training, advice and support, which many active users felt should no longer be completely...
read more

Our new second Carers Support Group got off to a flying start today. Connections made around the table were heartwarming - can tell that this is going to be a fun group!! Watch out when our two groups get together for social outings and events - watch this...

The talk will describe how we create high resolution 3d digital models using laser scanning combined with drone and terrestrial photography. We work in the heritage sector creating "digital twins" of real world buildings, structures, objects and landforms to help with...

Our annual Macmillan Afternoon Tea was a great success once again. Maggie appeared with her legendary meringues (Birthday Boy Kenny managed two of them, as well as his birthday cake!!). Congratulated 'Golden' couple, Nesta & John, and paid tribute to the great...

The rain couldn't dampen our spirits when we enjoyed a wonderful get together with staff and volunteers at The Backlands to celebrate the official opening of the Sanctuary Garden. The Carers...

Open tomorrow Sat 28th b10-4pm and Sunday 29th 1-4pm. Restoration here is a work in progress. Unlike the majority of large walled gardens in East Lothian, which seem to be too often unloved, even abandoned or given over to other uses, this example is being managed by...

Tuesday 8th October 7-9pm Belhaven Church Hall, EH42 1NH Bring and share pot-luck supper followed by presentation and discussion about future energy. The shift to renewables is driving radical changes to our electricity system. How could we make use of the new...

5th October, 12.30-3.30pm at Belhaven Community Garden -in the grounds of Belhaven Hospital, Beveridge Row, Dunbar, EH42 1TR Fun for all the family. FREE Come along and share in our apple harvest: apple juicing, apple bakes for sale, apple stories for little ones,...

A very enlightening and interesting evening for all who attended DDN's first public event. Our thanks  to Michael Huddleston, Dementia Advisor with Alzheimer Scotland for his informative and very enjoyable presentation. We all left with a greater understanding of the...

The Castle gallery in Inverness was one of the first galleries in Scotland to support my work, holding exhibitions of my glass. Denise and her team still do a great job showing local talent and artists further afield. I was therefore delighted to take part in this...

Stenton Flower Show will be held in Stenton Village Hall on Saturday 7th September. Doors will be open at 2:30pm with the opening ceremony at 3pm. The show will close at 4:30pm. All entries are from the Stenton,  Spott and Whittingehame parishes and from Biel Estate....